BRITISH HEART FOUNDATION • INTEGRATED
We disrupted people's daily routine the same way heart disease does.
___
—
Every year thousands of people have their routine disrupted by heart disease, yet most people don't think it could happen to them. We created a campaign that disrupts people's routine the same way heart disease does, with tactical messages in unexpected places including a media world first where we wrote ads live from The Sun news desk in response to real time editorial.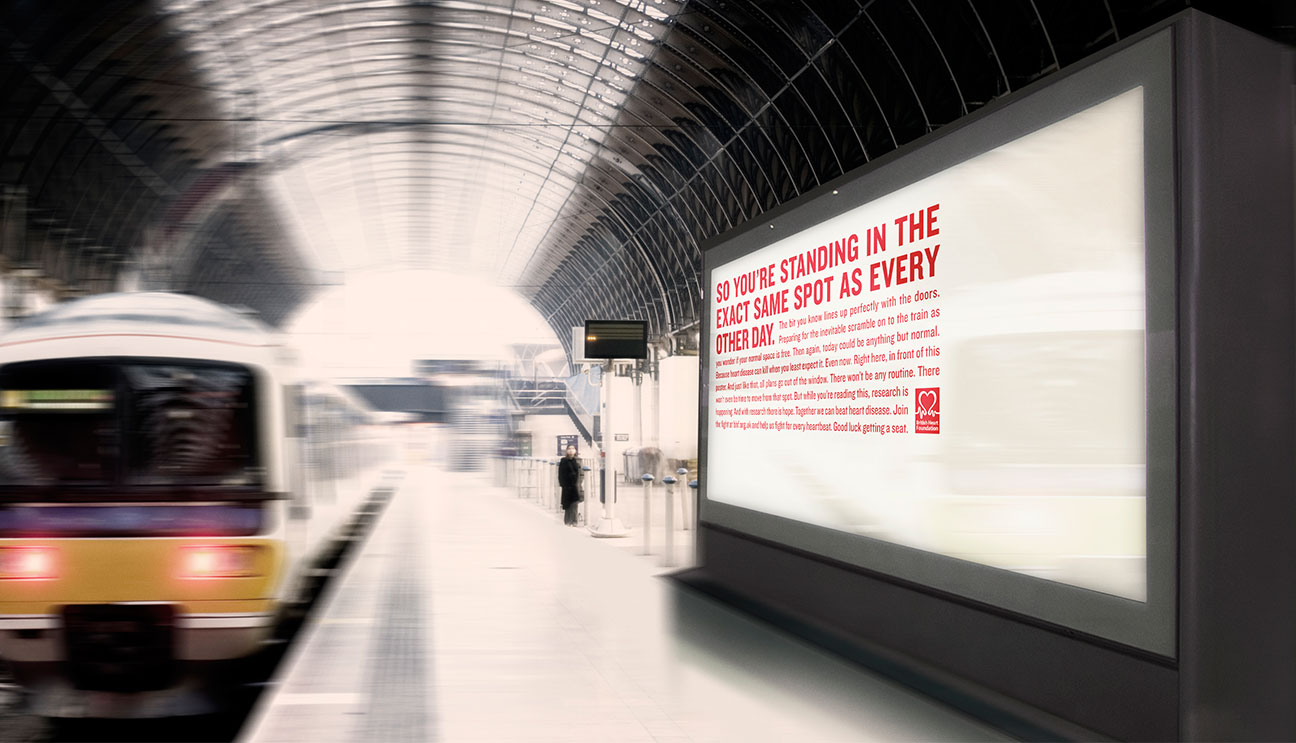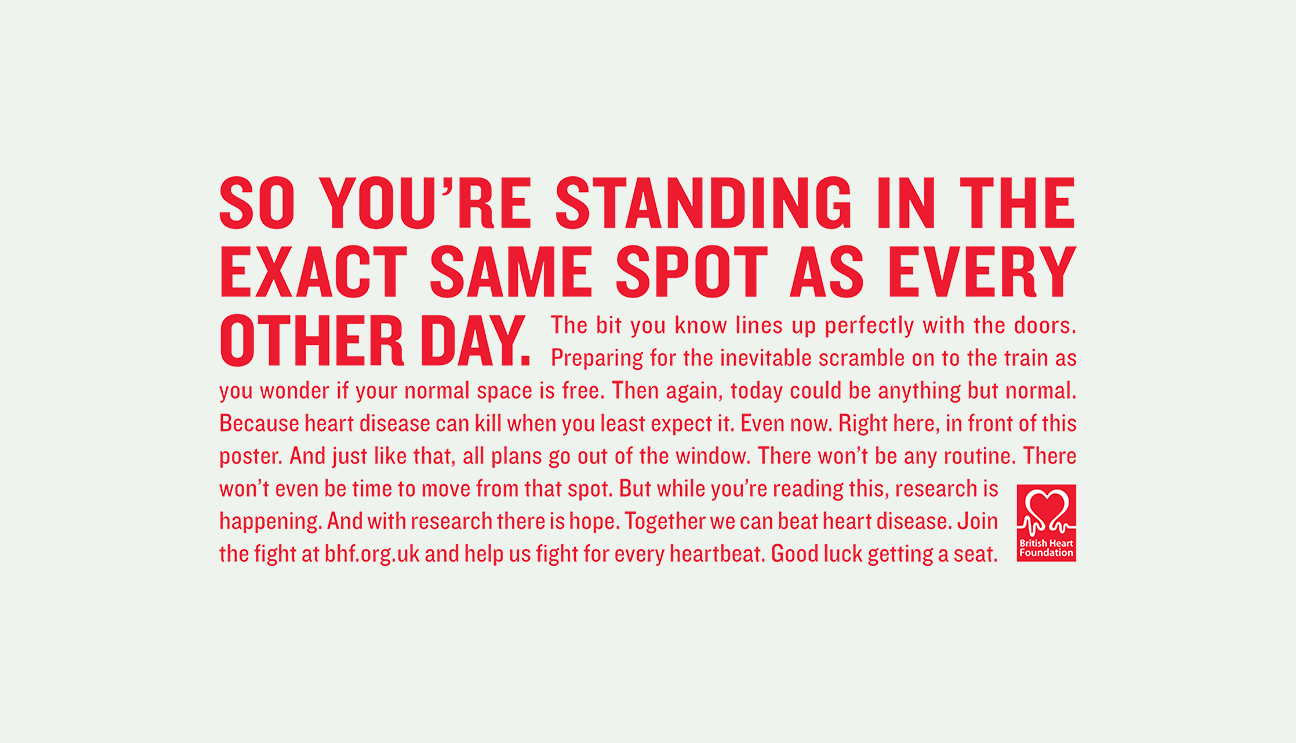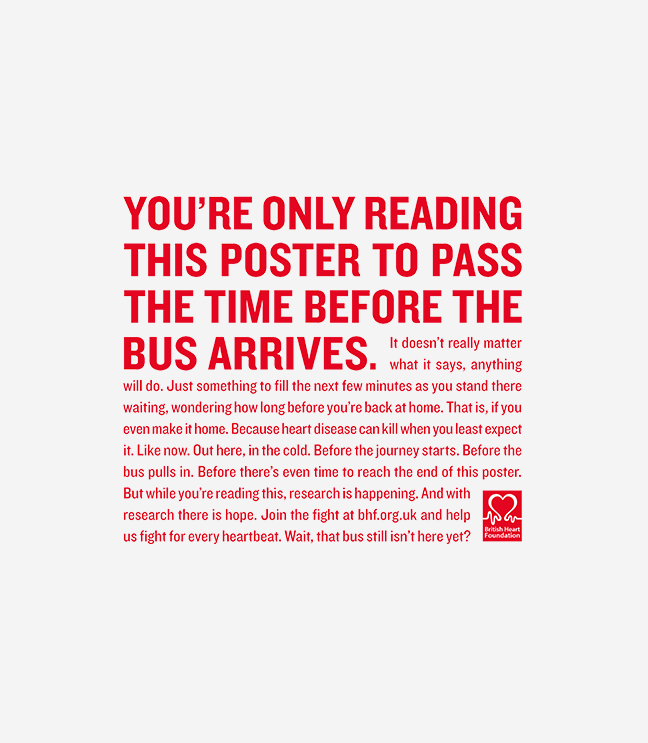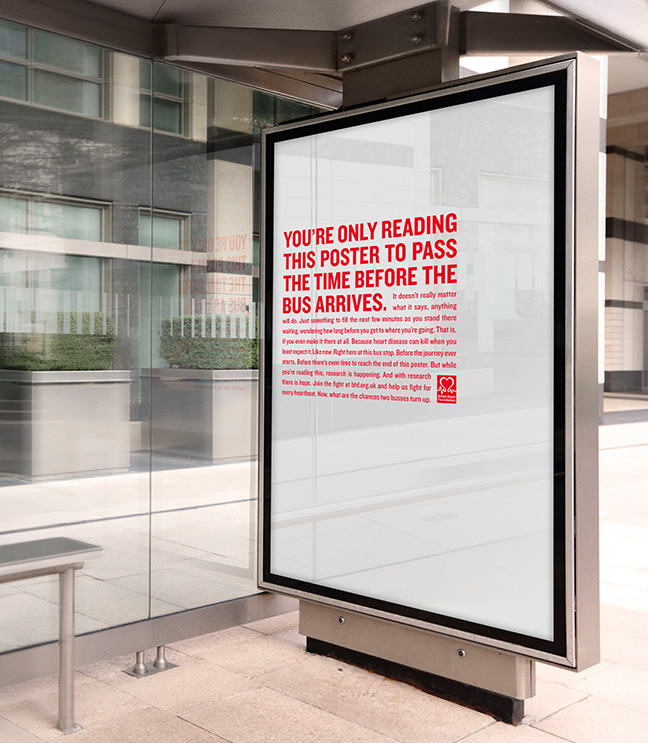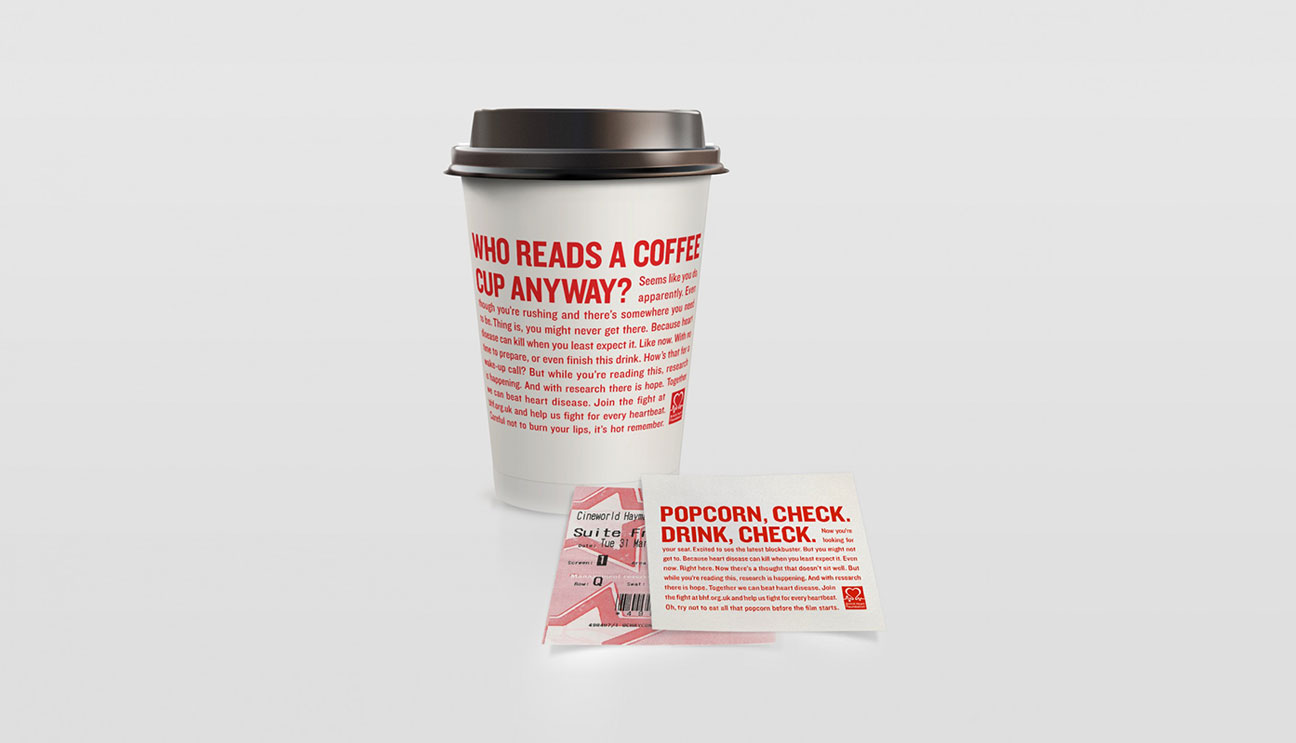 'A campaign that stops you in your tracks'
– Little Black Book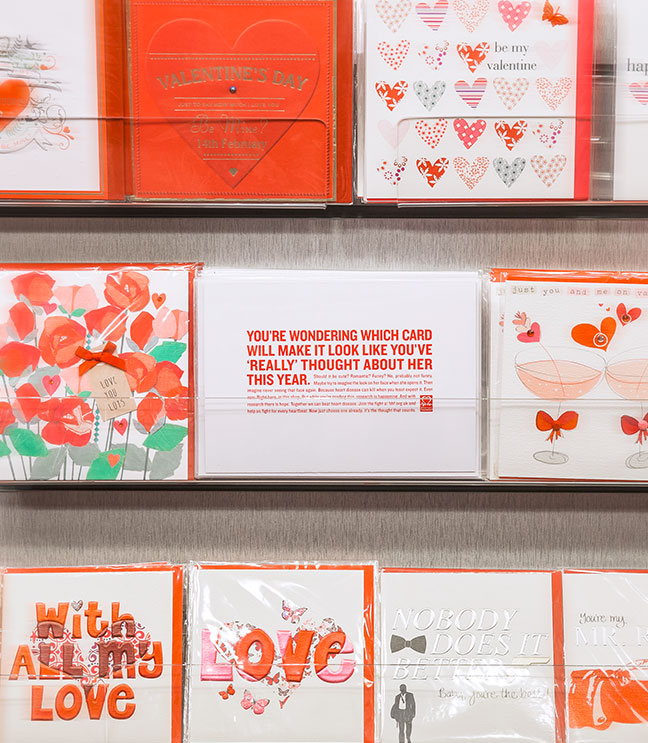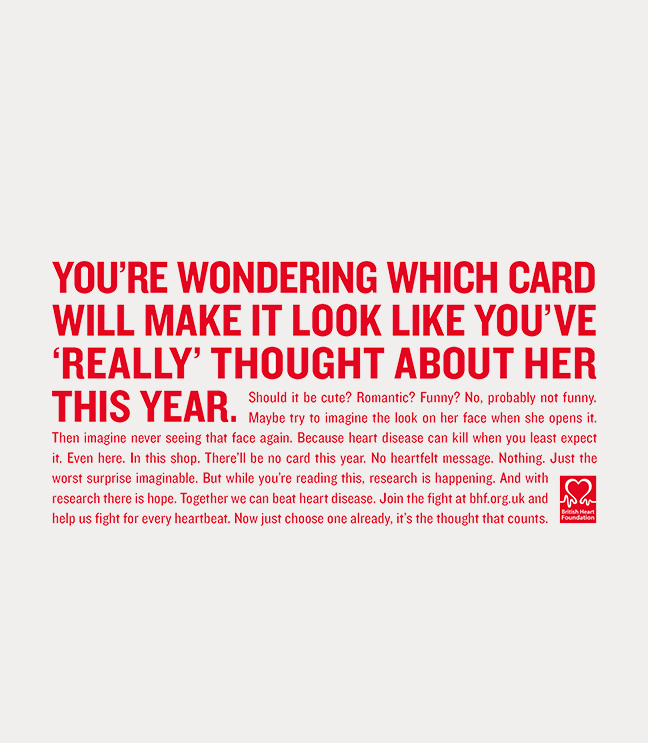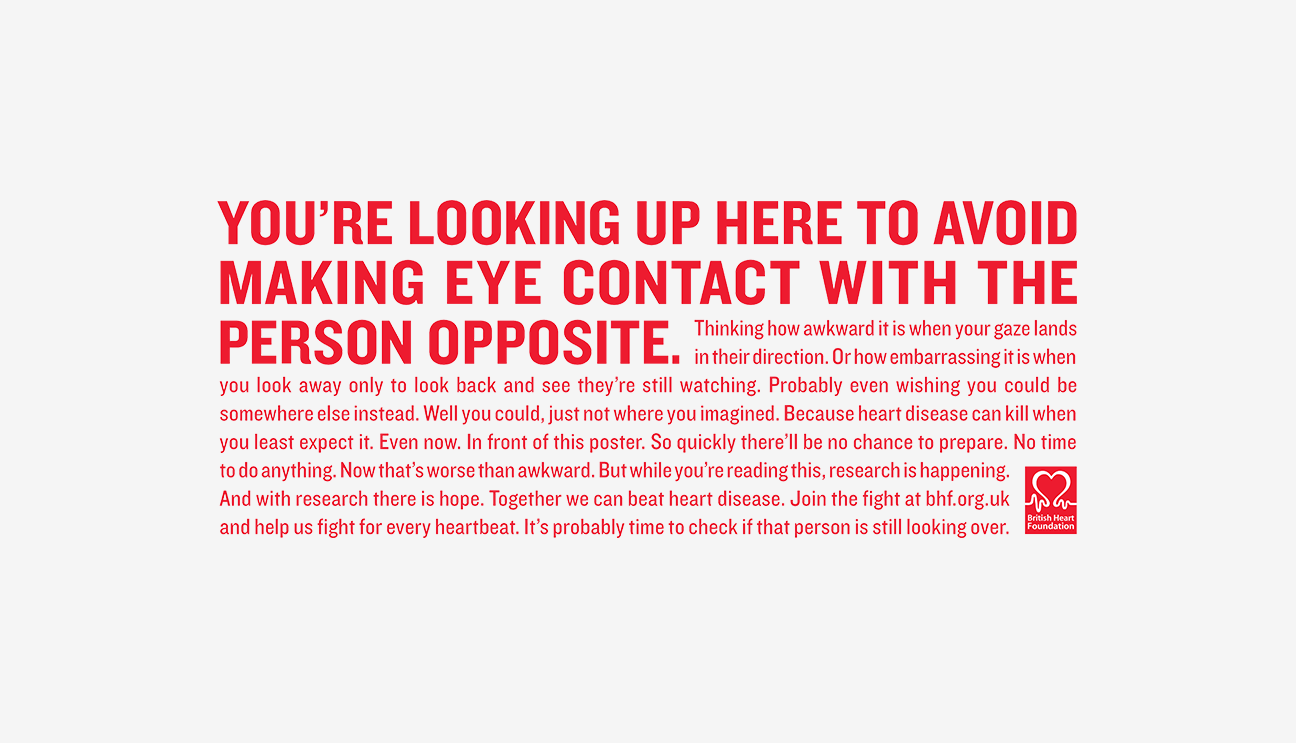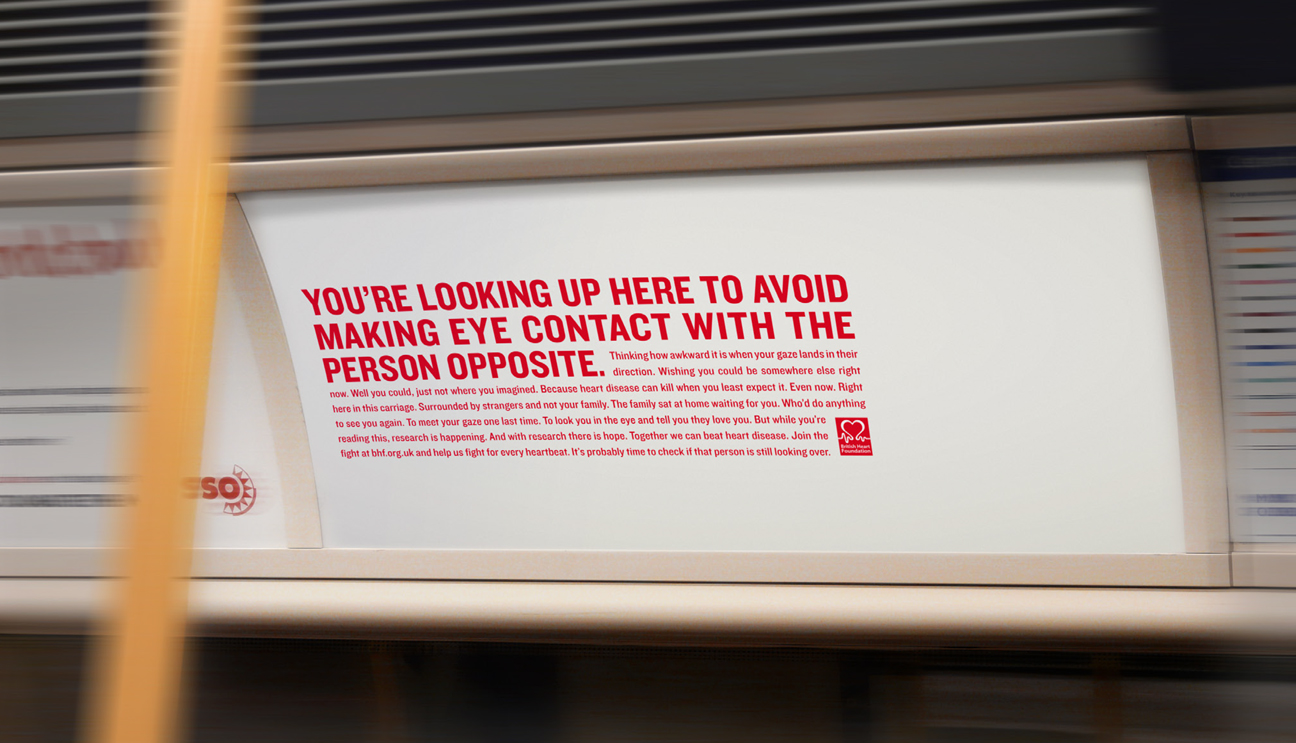 —
Working through the night at News International headquarters, we responded to editorial decisions with tactical print executions related to the stories on every page. As news developed, we continued to rewrite and develop our messages to ensure maximum relevancy and impact. Overall, we created over 15 tactical messages, including specific content for local variants of the newspaper.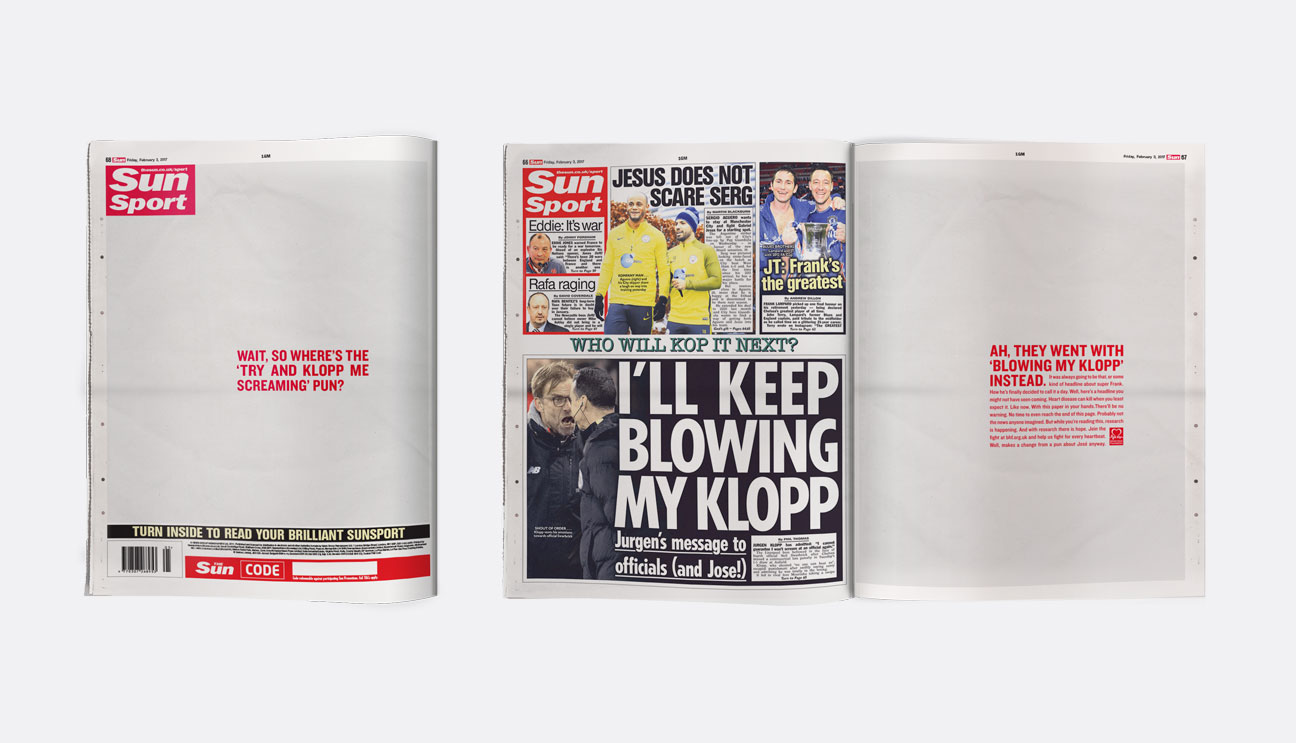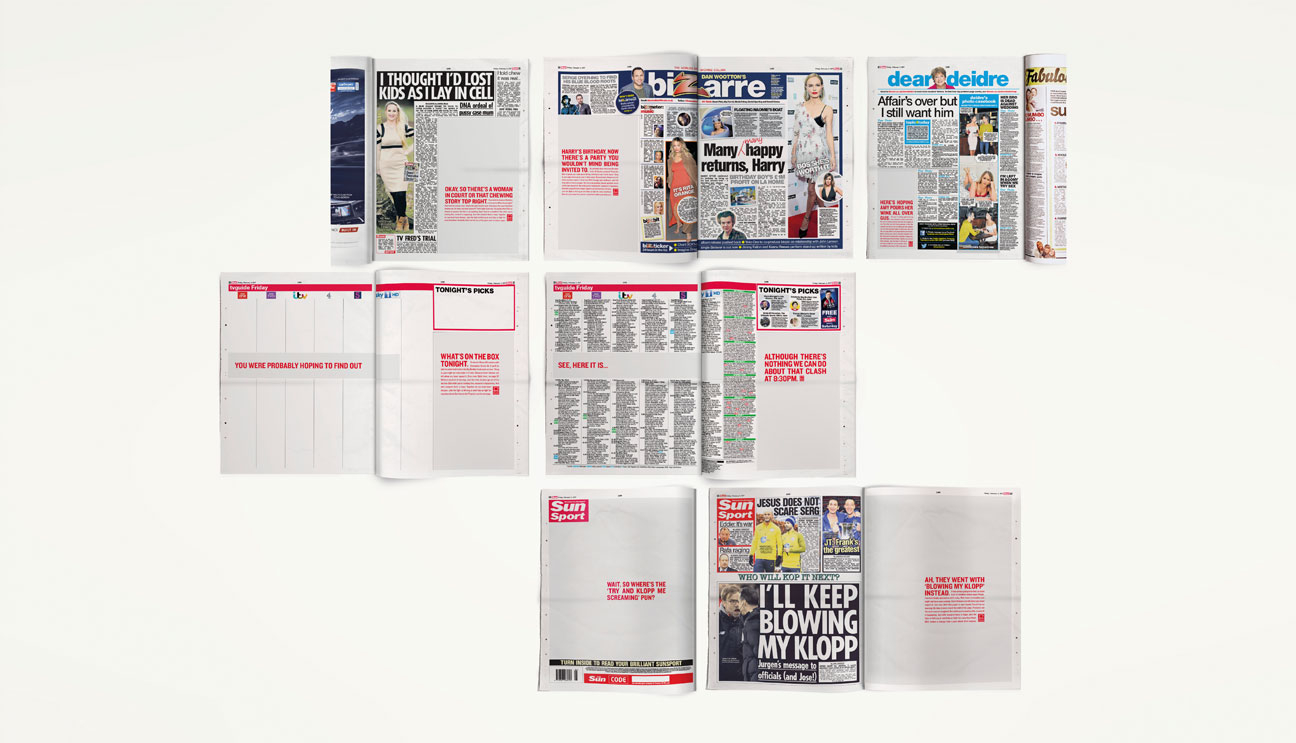 Results to date
3x Creative Circle 'Silver' / Omnimedia Awards 'Gold' / The Drum 'Pick of the month' / Campaign 'Top 10 Press Ads' 2017 / Campaign 'Ad of the day' / Newsworks 'Ad of the day' / Featured in Little Black Book / Featured in Shots / Featured in It's Nice That