We're James Millers and Andrew Long, an award winning creative team based in London.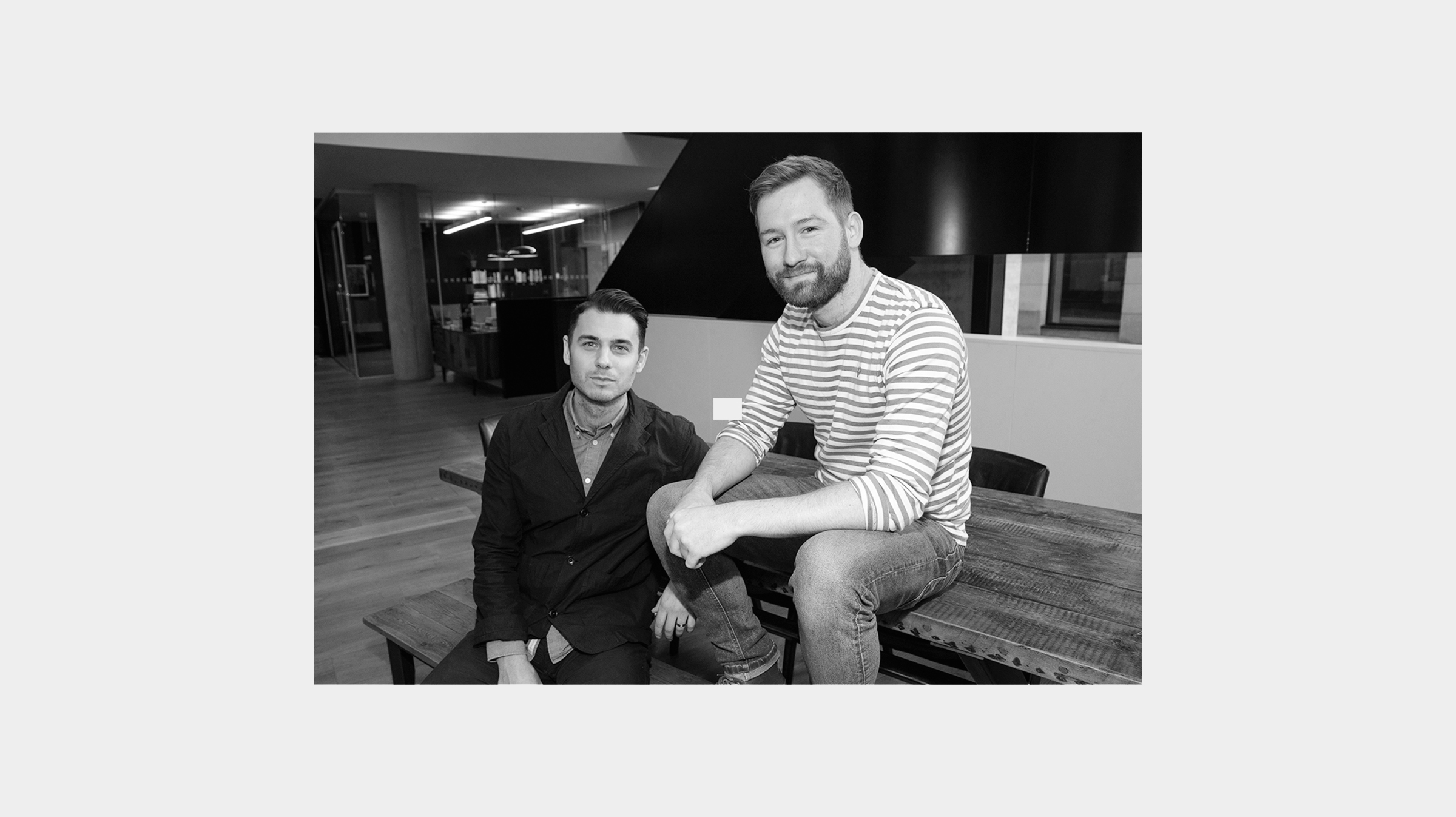 James Millers and Andrew Long have been sat at a desk looking at each other's faces for over 15 years now. They've produced all kinds of campaigns for brands big and small, earning praise from the advertising industry and the occasional 'nice one' from everybody else. Their approach to advertising is based on simple ideas, well crafted – no matter what the channel.
They are multiple times Cannes Lions, D&AD, One Show and BTAA winners – and their work has been recognised at every other major awards show. They've won a Sony World Photography Award, and created a video voted in the top 20 virals of all time by Channel 4's Rude Tube. They've also contributed to Campaign, Little Black Book, The Drum and Shots. As well as sat on national and international awards juries.
Most importantly, their work has made an impact. Their campaigns have consistently made headlines in mainstream media and pop culture. The 'Change4Life' campaign they launched has helped millions of families live healthier, they've successfully lobbied government to better protect British coast lines, they've helped lonely hearts find love through a shared interest in food, they've released a charity single that hit the top of the charts, and they've helped raise much needed awareness of heart disease.
Currently residing at Leo Burnett London as Creative Directors, they're responsible for leading a multi-disciplinary team to deliver world class campaigns across the entire roster of clients, fronting pitches and mentoring young teams. Recent highlights include steering McDonald's UK to its most successful creative & strategic awards year in history, resulting in a record high market share for the brand.

8x Cannes Lions winners
4x D&AD winners
13x One Show winners
9x Clio winners
15x LIA winners
2x Andy Awards winners
18x BTAA winners
21x Creative Circle winners
11x Campaign Big winners
14x Epica winners
3x Webby Awards winners
4x Aerial Awards winners