'REINDEER READY'
McDonald's
While the nation gets swept up in the excitement of Christmas, McDonald's had struggled to find a role amongst the festivities. We created a campaign based on the most unlikely item of the menu, by rebranding 'Carrot Sticks' as 'Reindeer Treats' we turned a healthy snack into a Christmas ritual and helped the nation get #ReindeerReady.
Are you Reindeer Ready? We teased the campaign with a world first media partnership, airing short spots hinting at what's to come across three major networks simultaneously. Alongside these, we created national outdoor ads and a series of social posts that introduced the nation to our loveable reindeer character.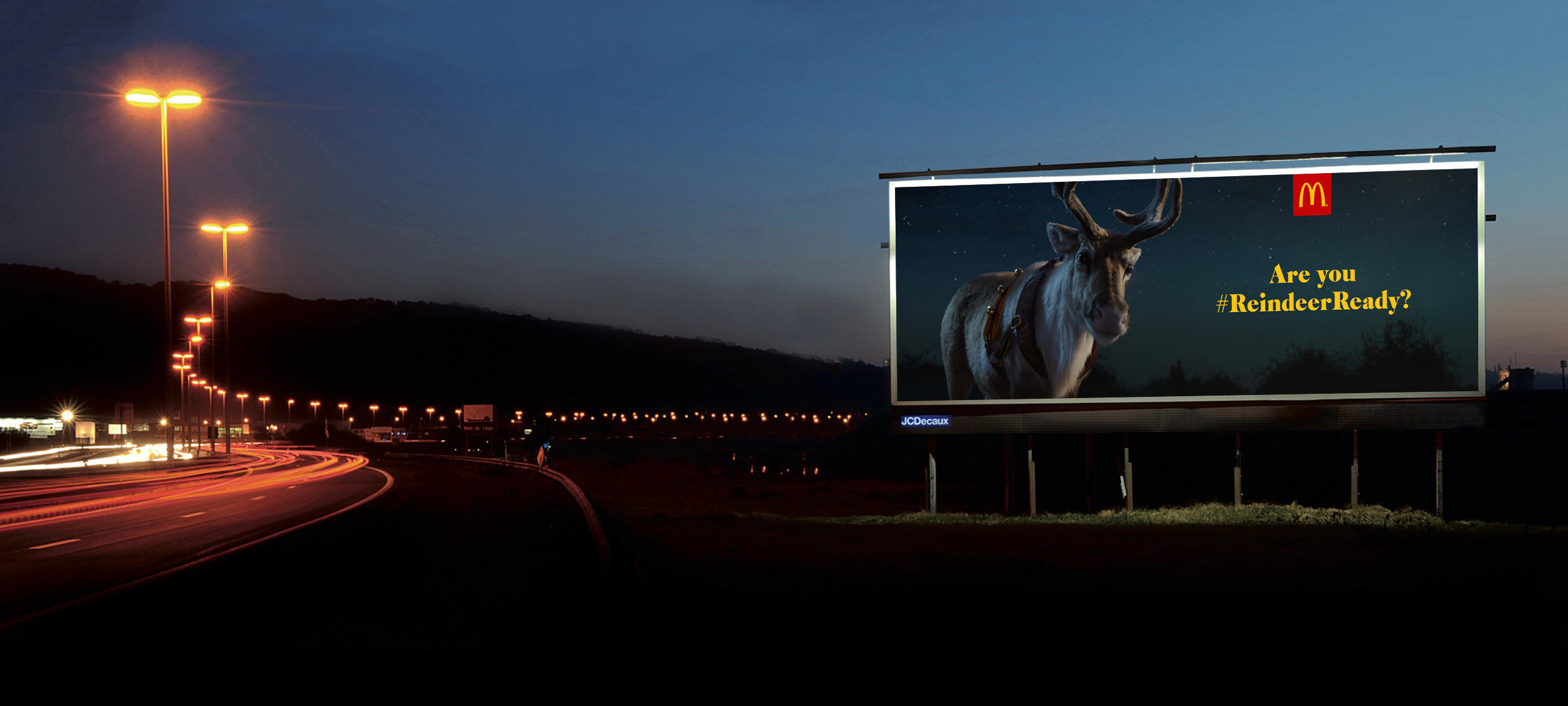 The 90 second TV spot launched during the most watched TV show of the year. Instantly, the public took to Twitter to share their love for the film, which trended globally on YouTube for over two weeks and was hailed the best of the year by fans and newspapers. It topped several reader polls and reached over 8 million combined views online.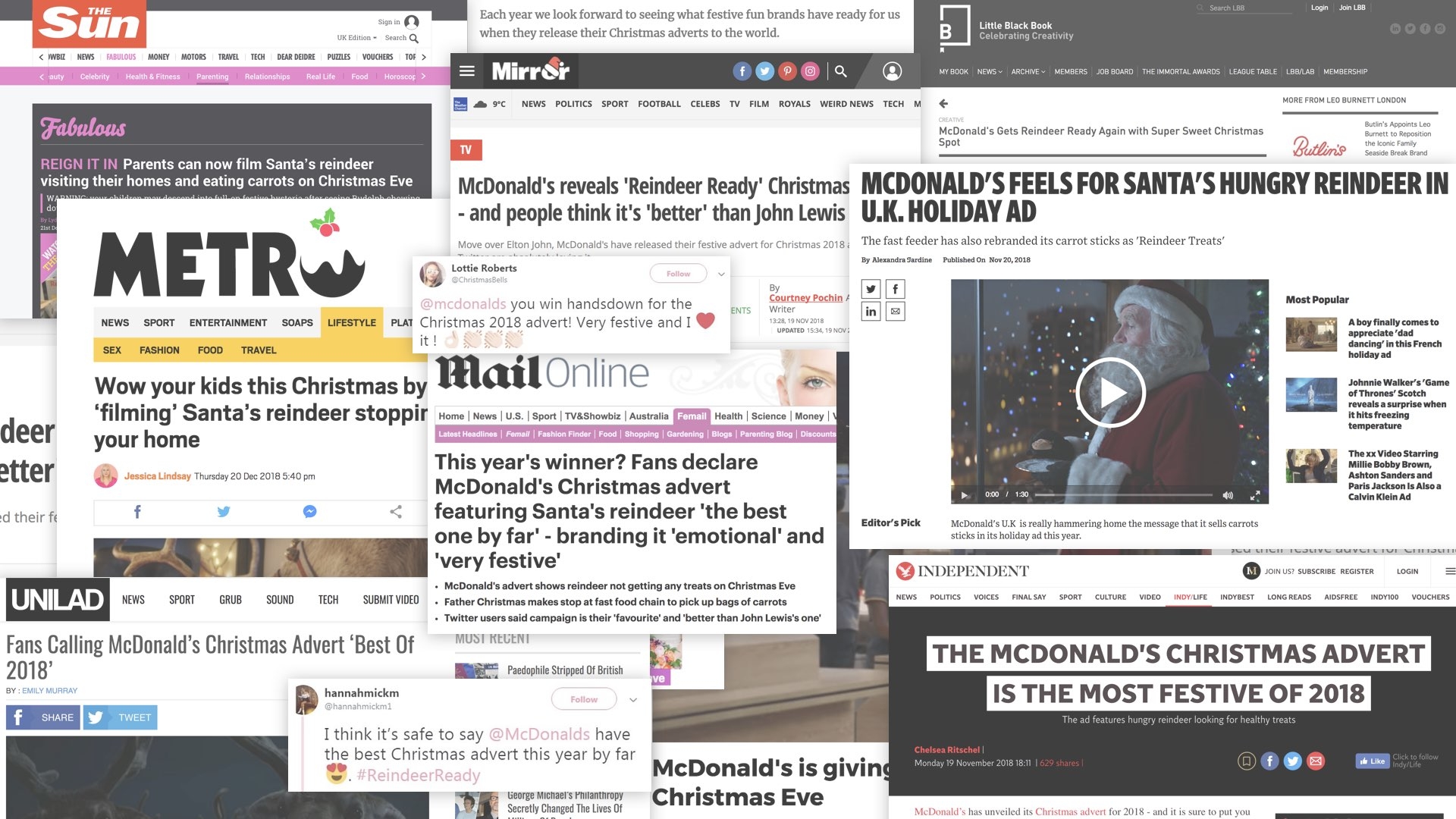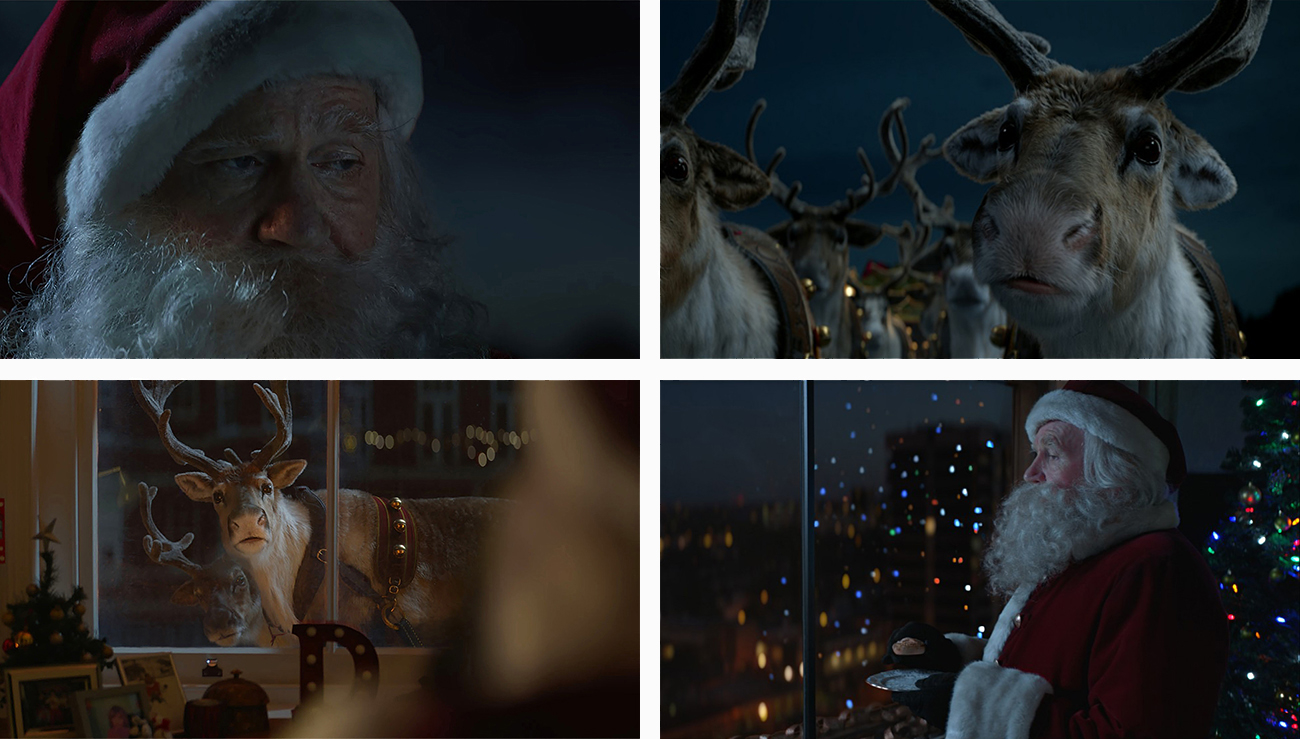 We supported the campaign by creating a whole bunch of free stuff for families to enjoy during the run up to Christmas. After all, who doesn't like free stuff? A world first dual camera Snapchat experience where the results of the game on the front lens affected the outcome of the sky lens on the back lens, an animated ebook for kids and much more.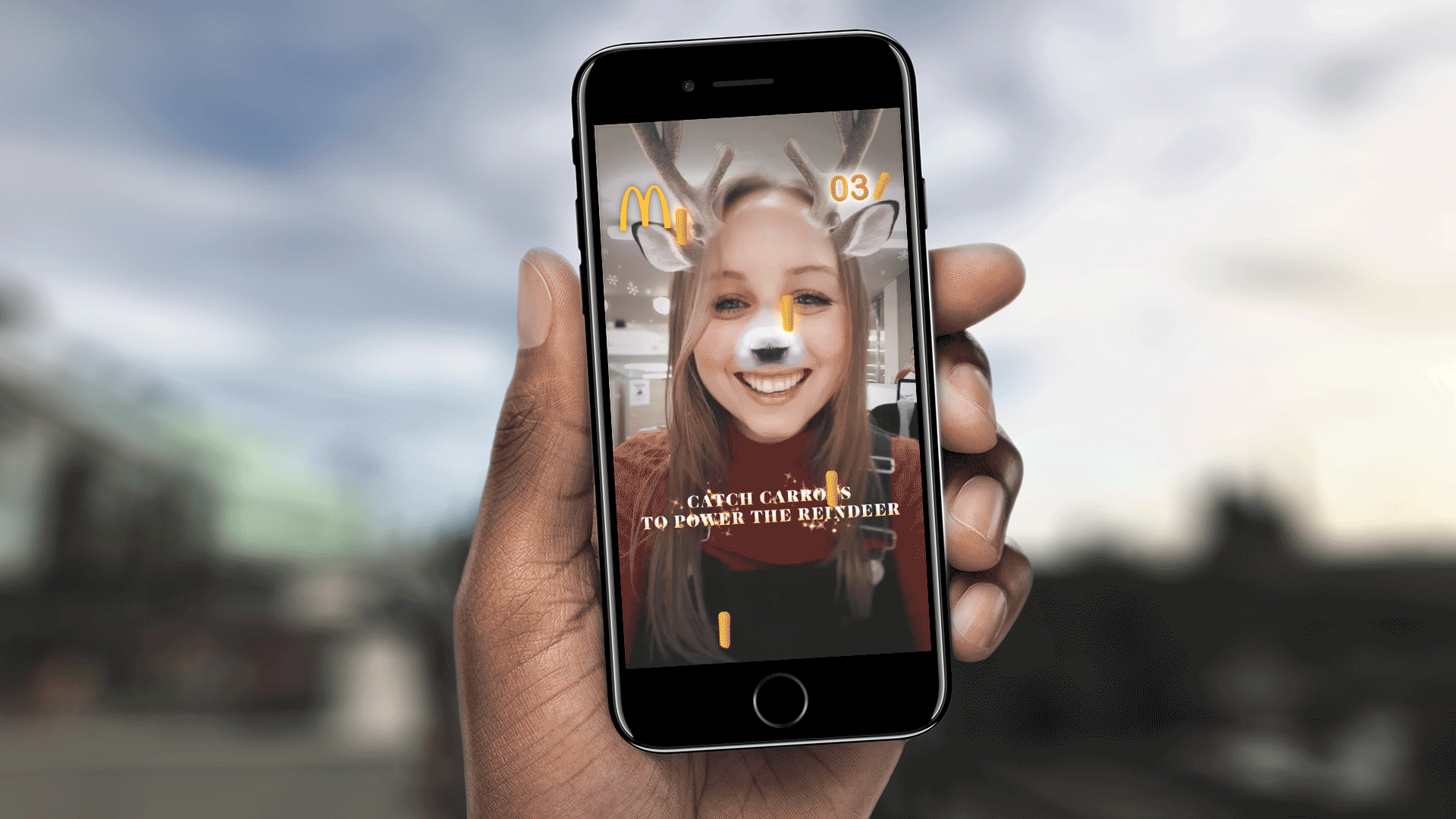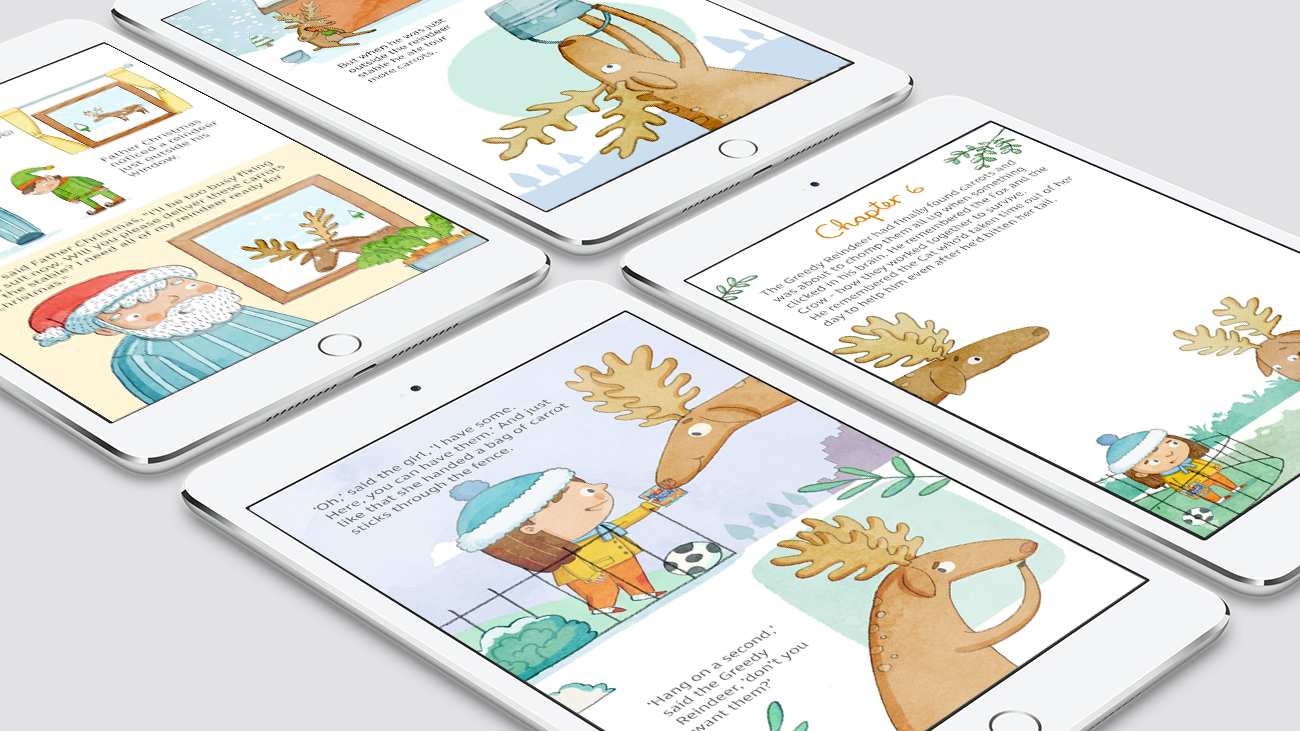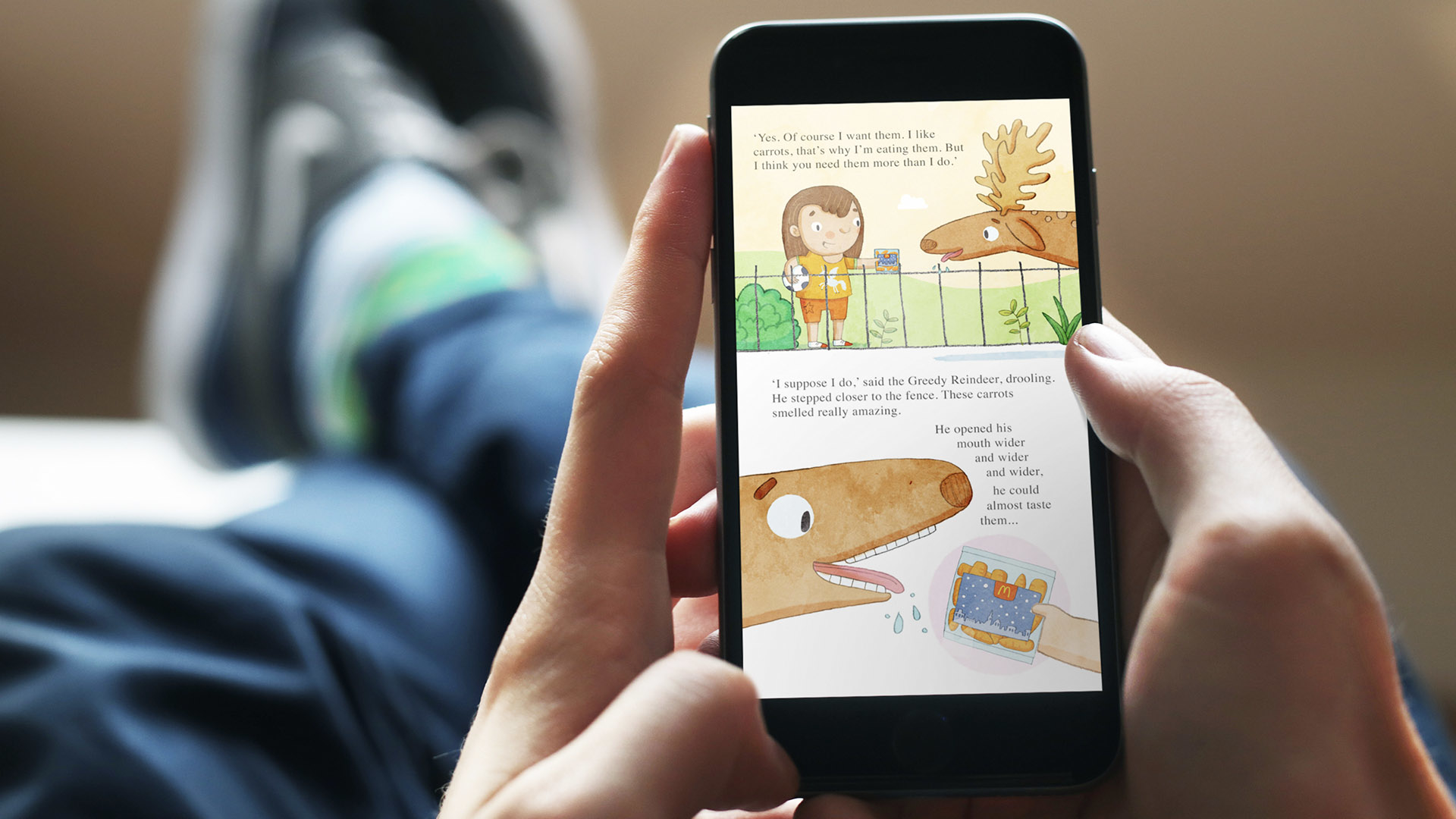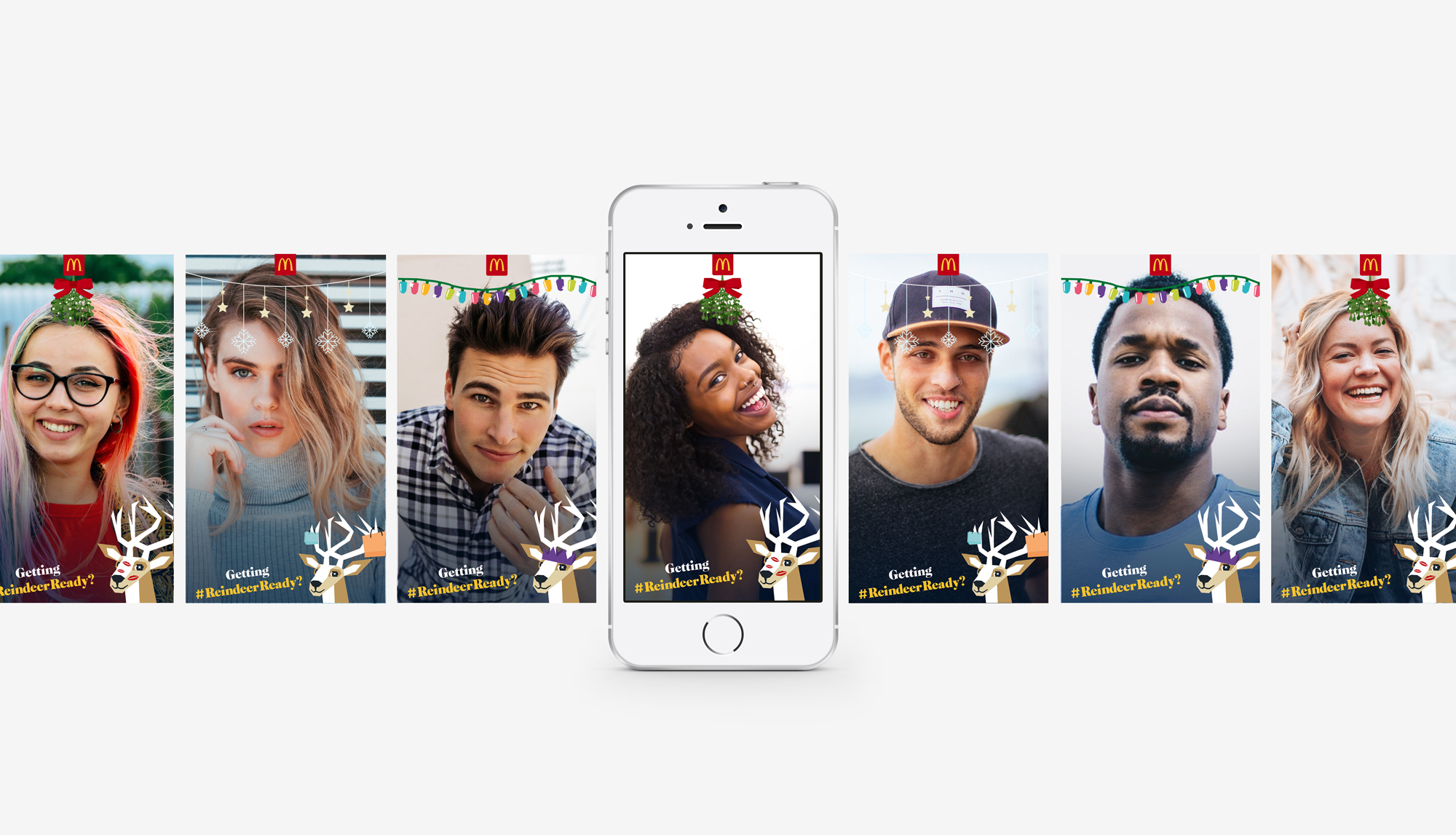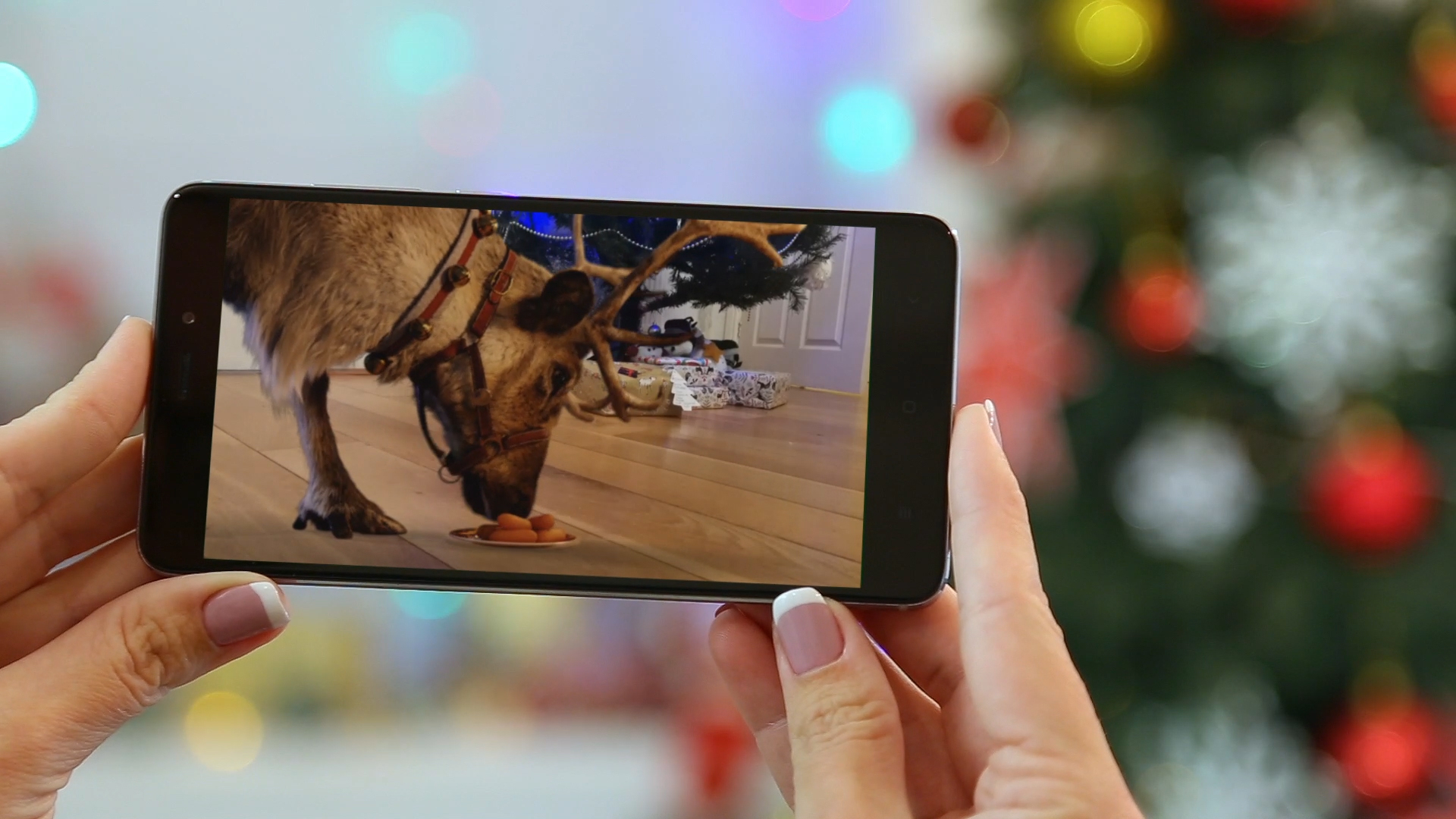 Results to date
1x British Arrows 'Silver', 1x British Arrows 'Shortlist' / McDonald's Global Awards 'Feel Good Moment Of The Year' / 2x VES Awards 'Shortlist' / Independent Newspaper 'Most Festive Xmas Ad' /2 weeks on YouTube 'Top Trending' / Over 8 million online views / Over 17 million social engagements / Over 500,000 microsite visits / Over 50,000 ebook downloads / AdAge 'Ad Of The Day' / David Reviews '5 stars'