MCDONALD'S • INTEGRATED
We let 15,000 people decide which song McDonald's reopened to.
___
—
In 2020, the UK felt the impact of the biggest health crisis in a generation, and McDonald's had no choice but to close. In the time they stopped serving, it's no secret the nation missed the brand. But it's more than just the delicious food they missed. It's the rituals, the experiences, the little lifts to the everyday. So what better way to welcome customers back through the doors, than celebrating the relationship the UK has with McDonald's, and all of the little moments that make the experience unique.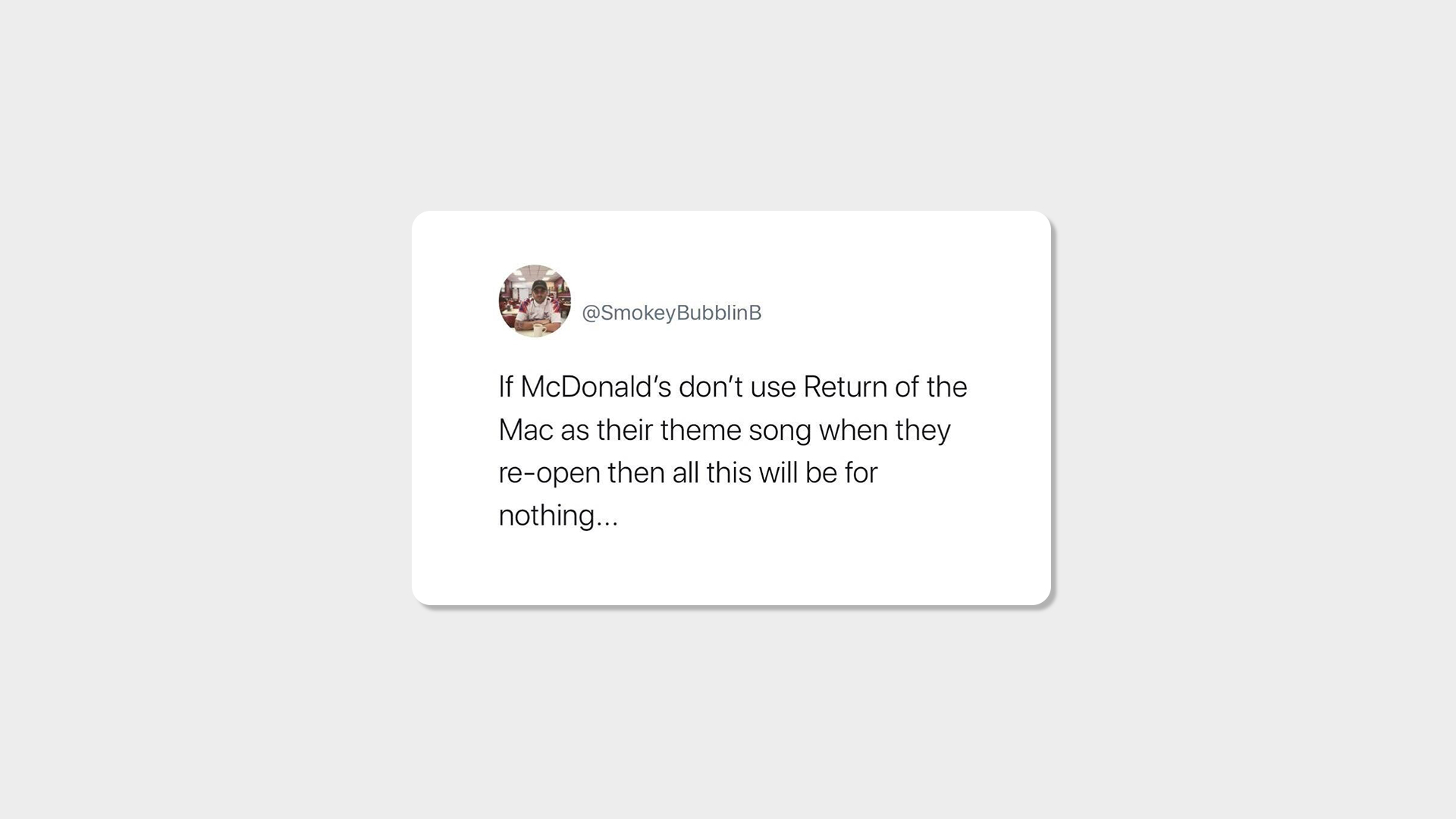 —
It all started with a Tweet. But somebody's joke quickly became a full on movement. Before long, over 15,000 people had taken to social media and requested the iconic sound of Mark Morrison when the iconic Golden Arches reopened. Three months later, we hadn't forgotten and paid tribute to all of the customers who reached out to us during the most difficult of times.
'McDonald's celebrates reopening with joyous spot'
– Ad Week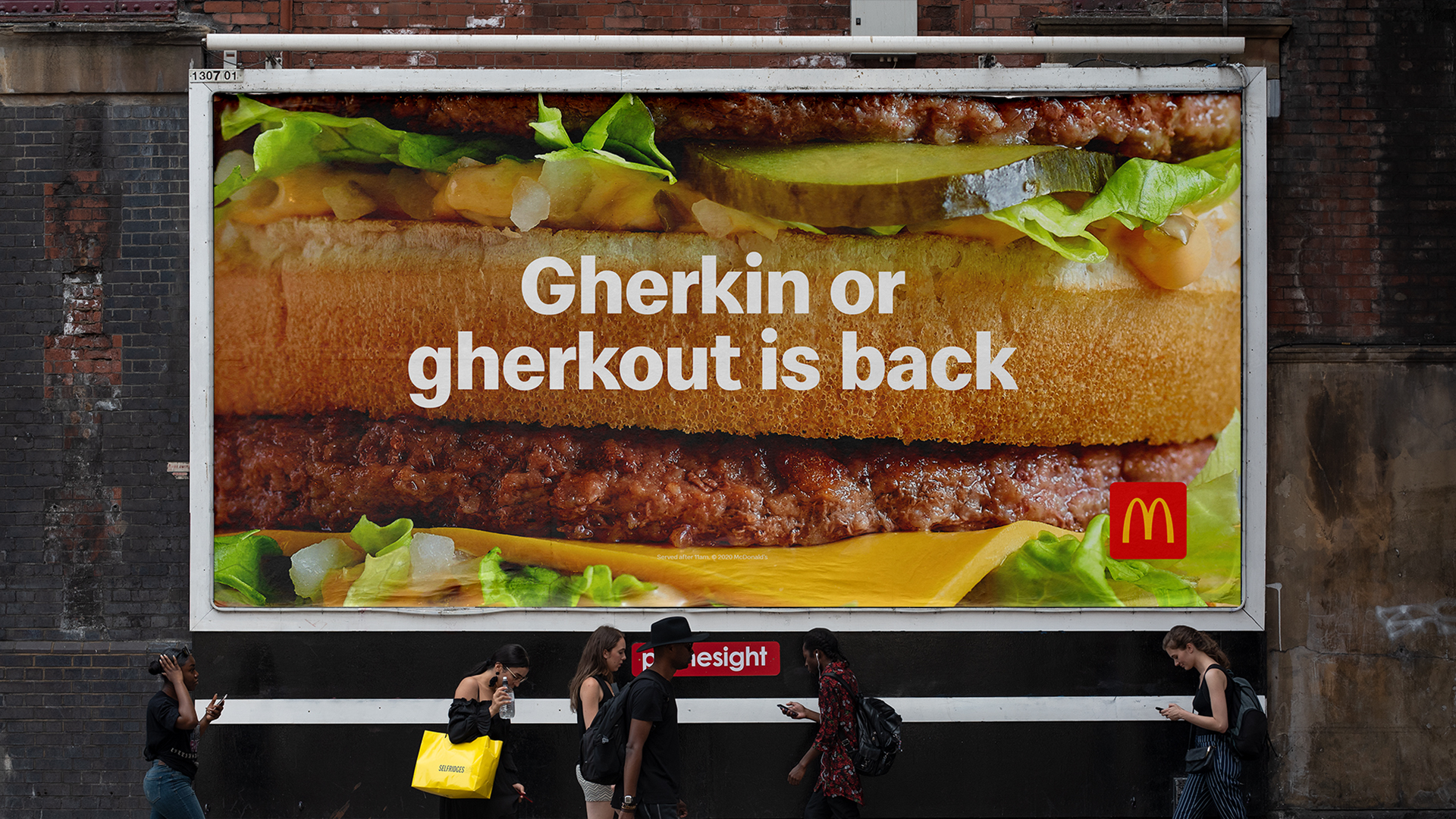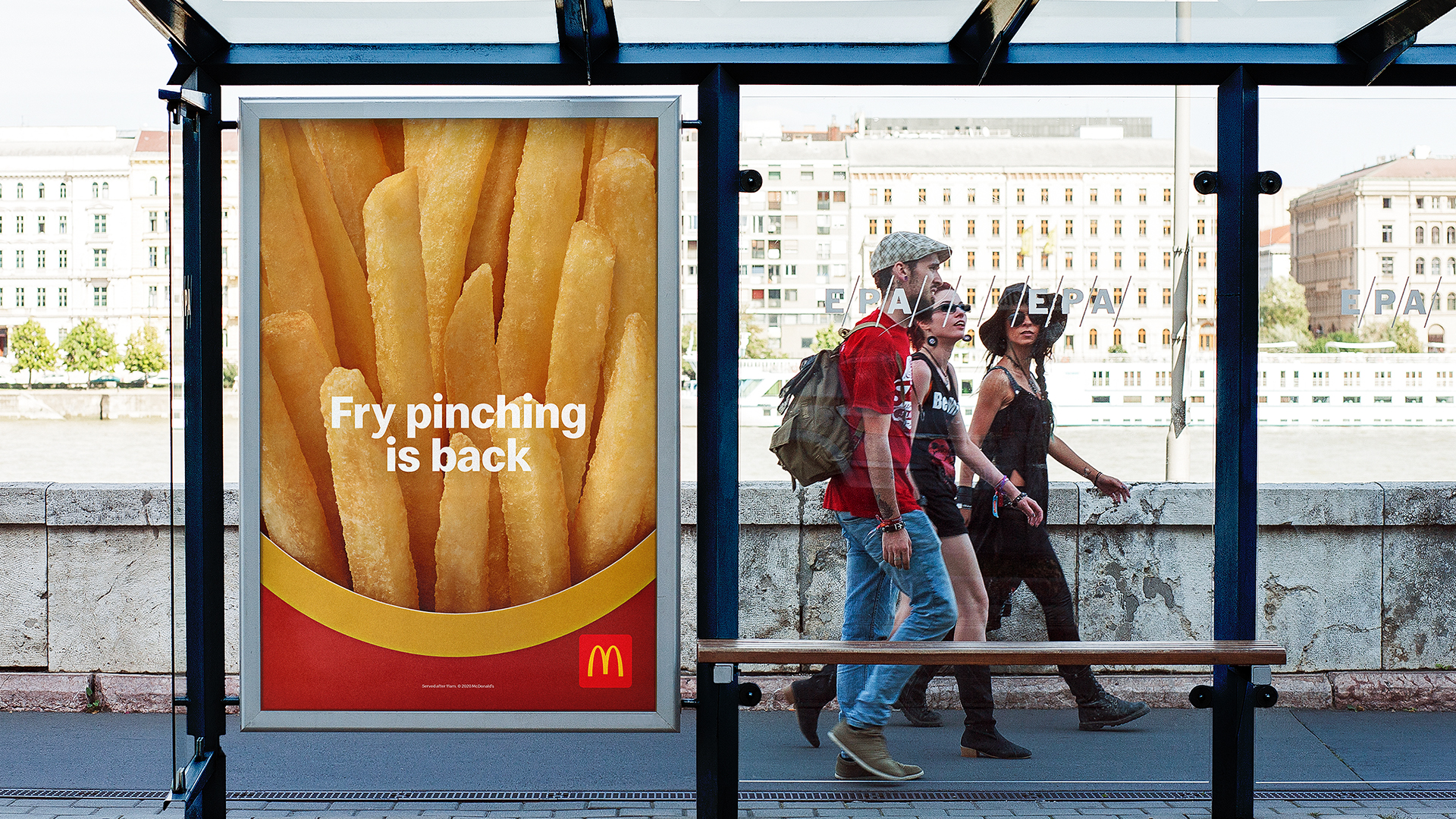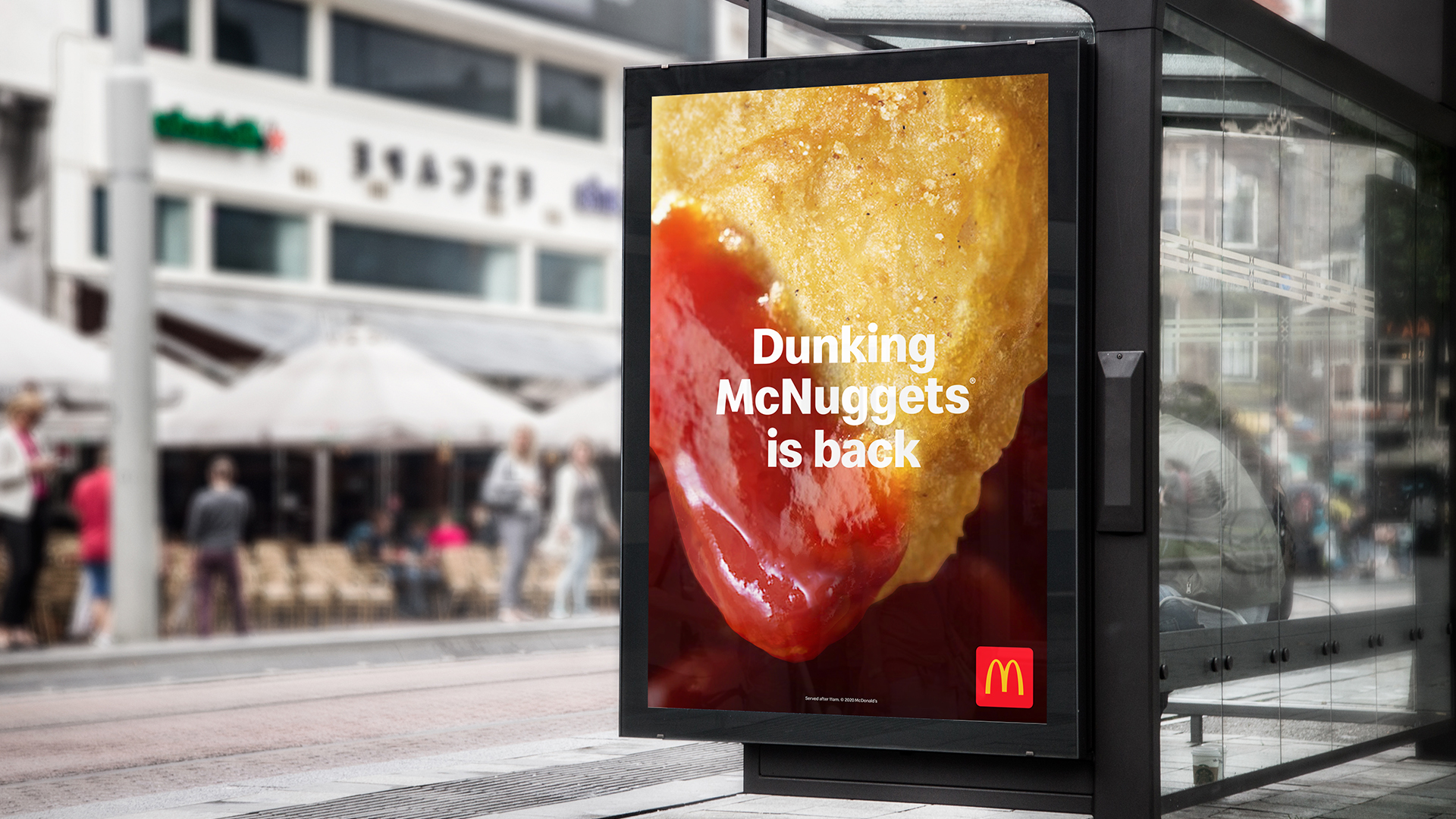 —
Supporting the reopening, was a fully integrated campaign that celebrated the unique ways customers enjoy McDonald's iconic products, running across outdoor, social and radio. From the age old gherkin debate to DIY menu hacks, each message paid tribute to a different product insight in a way no competitor could ever do.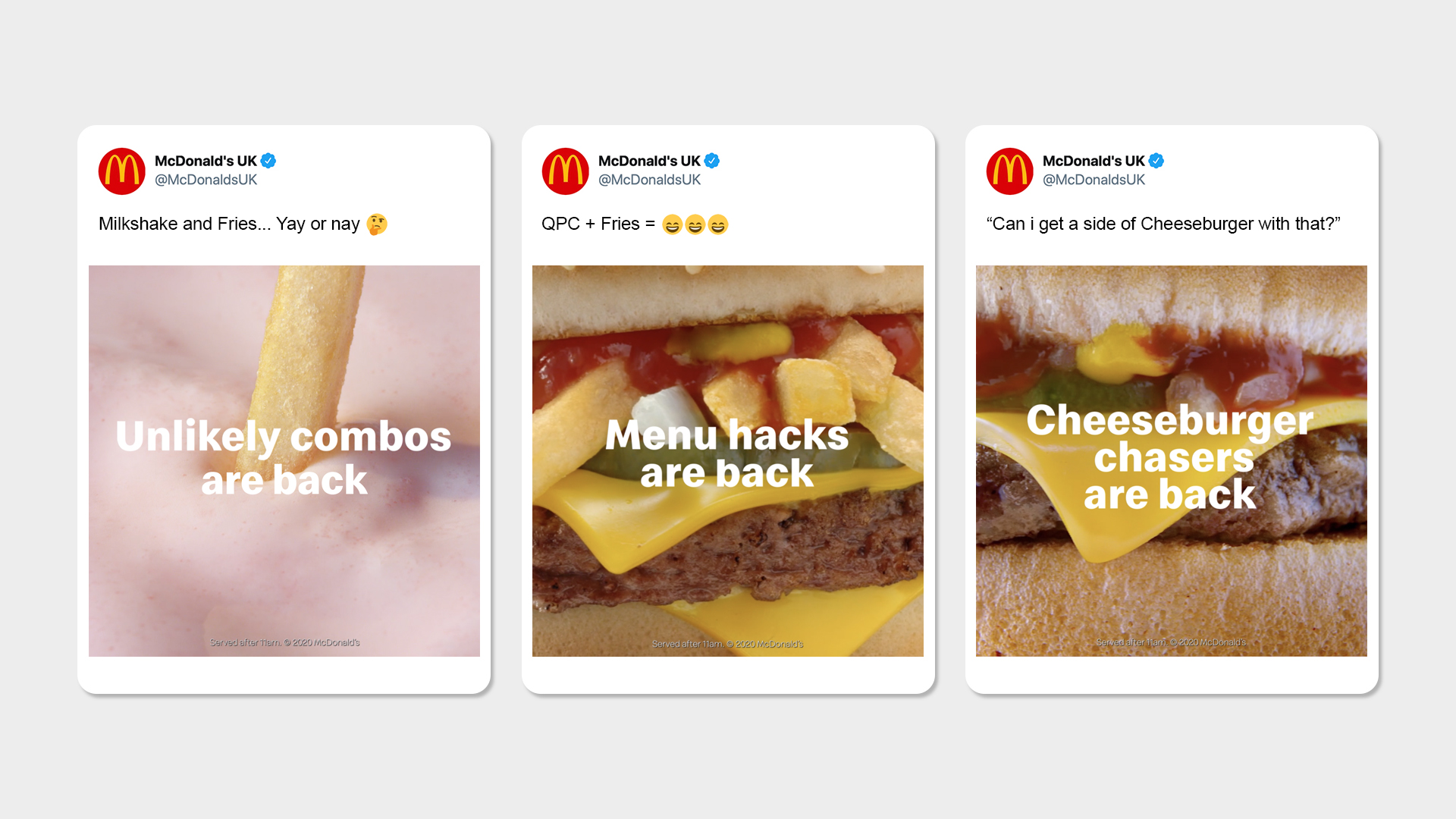 'A series of tasty reunions'
– Shots
Results to date
Campaign 'Ad of the day' / Adweek 'Editors Pick' / Ad Age 'Editors Pick' / David Reviews 'Pick of the day'